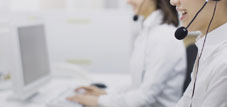 Free service hotline:
0757-8116 2395
Fax:0757-8116 2399
Add:No.2, Kewang Road, zone a, science and Technology Industrial Park, Shishan town, Nanhai District, Foshan City, Guangdong Province
E-mail:huihong@fshuihong.cn
Company news
High standardsHuihong Packaging advances to China Health Nutrition Raw Materials / Packaging / Equip
Announcer:Huihong Addtime:2019-12-07
From December 4th to 6th, 2019, China Health Nutrition Raw Materials, Packaging, and Equipment Exhibition (NHI China) was held in Chongqing International Expo Center. Buyers and suppliers of raw materials, packaging, equipment. As one of the exhibitors, Huihong Industrial brings professional food / pharmaceutical packaging and, together with other exhibitors, provides collections for more than 3,000 domestic health nutrition products and more than 10,000 most innovative ingredients and formula technologies for health food and beverage manufacturers. One-stop service for trade procurement, technical exchange, production, research, and sales.
High standards and strict requirements set a benchmark for the packaging industry
As a leader in the plastic packaging industry, Huihong Industry has always put product quality standards first, with strict quality requirements. As early as 2005, the GMP 100,000-level production workshop was put into use. Huihong Industrial, which has obtained food and drug packaging production licenses, has continuously received orders from domestic and foreign food and drug manufacturers. Through years of accumulated experience, Huihong Industry has always maintained its awe of professional packaging, and often participates in food / pharmaceutical industry exhibitions, not only to display products but also to improve its professionalism. By continuously improving its own quality standards, it provides market safety. Excellent product service.
Guide consumer demand and win with innovation
In this exhibition, in addition to professional food and drug packaging, Huihong also displayed a variety of functional products, including two new products just launched to the market-diamond ball vibration massage eye cream series and ceramic head eye and lip care hose, light Mold R & D and manufacturing costs are as high as millions. In this regard, Mr. Yang of Huihong Industrial said: "Follow the consumer needs, based on the core of the enterprise, use technology as the backing, and win with innovation!" He holds more than 50 technical patents, and naturally holds the wisdom of product performance. . Not only that, the R & D and production of each product must follow a systematic and professional process, and pass the safety, stability, rot, and toxicology tests before it can be listed on the market.
Product technology determines product quality, and product quality determines product competitiveness. By participating in professional exhibitions such as China Health Nutrition Raw Materials and Accessories / Packaging / Equipment Fair, Huihong wants to let more outstanding domestic and foreign brands and traders understand the competitiveness of Huihong products so as to establish more levels of cooperation. In order to achieve a fast-moving and strong supply chain such as food, medicine, and daily chemicals, every step of Huihong has taken a solid step.